Imagine a treatment in which you could walk into the dentist's office with a set of damaged and missing teeth, and walk out with a stunningly complete smile the very next day. Dr. Jay Ajmo makes this dream reality thanks to Teeth Next Day®, available exclusively at Teeth Next Day® in Palm Beach Gardens, FL.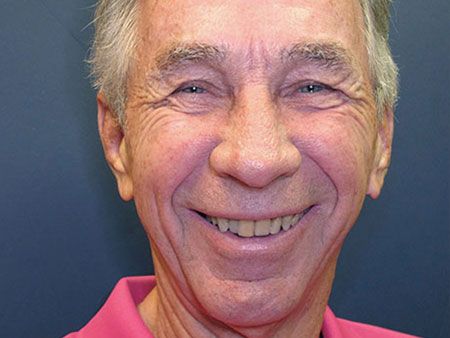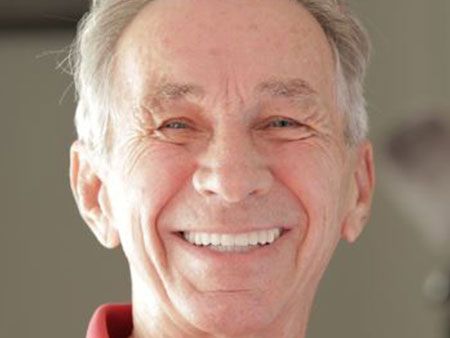 Dental problems are ubiquitous: most people will suffer from tooth loss and damage at some point during their lifetime. An estimated 69 percent of Americans are missing at least one tooth, and at least 30 million are missing all of their teeth along one or both jaws. Similarly, 18 percent of people suffer from cracked or chipped teeth. If your smile is mired by imperfections, you are certainly not alone. Yet, Americans are known for having flawless teeth. How can that be? Modern dentistry has made available several long-lasting restorative solutions to make permanent dental damage a thing of the past. If you are missing teeth, suffer from cracks or chips, or if you are experiencing extensive tooth decay, the expert dental team at Teeth Next Day® can restore the brilliance to your smile in just one day with Teeth Next Day®.
The Science Behind the Smile
How does Teeth Next Day® completely revitalize your smile? In a treatment available only at Teeth Next Day® in Palm Beach Gardens, FL Dr. Ajmo uses a zirconia implant bridge that supports a full set of natural-looking replacement teeth, commonly referred to as dental prostheses. Zirconia is a modern alternative to acrylic, a material frequently used in the past for the manufacture of similar restorative treatments. We use zirconia because it's tougher — no threat of chips or cracks to worry about —, stain-resistant, and longer-lasting than the outdated materials that other dental practices may use. Rapidly increasing in popularity, zirconia-made bridges function and very nearly look just like real teeth.

The implant bridge is placed along your jaw by means of five or six dental implants. Typically manufactured out of a titanium alloy, implants are uniquely adept at fusing with the underlying bone structure to provide an unrivaled degree of strength, longevity, and stability. Integrated with the jawbone through the completely organic and biological process of osseointegration, dental implants help to provide your implant bridge with the natural features that define it. By exploiting the cutting edge of dentistry, in just one day Dr. Ajmo can provide you with a beautiful smile that you'll be proud to show off.
State-of-the-Art Technology
Beyond the use of the latest implant bridge and dental implant materials, Teeth Next Day® benefits from the best and most recent technological innovations. The dental implants that hold your implant bridge can't be placed anywhere; the location has to be optimized on the basis of the area's bone and gum tissue density, along with a multitude of other factors that will influence the final result of your Teeth Next Day® treatment. That's why Teeth Next Day®, in Palm Beach Gardens, FL employs the cutting edge in dentistry equipment.

Using leading CT scan equipment, Dr. Ajmo and his skilled team can create an exceptionally detailed three dimensional model of your oral anatomy. The digital model, in turn, is used to design and manufacture the zirconia implant bridge with unrivaled precision. When ready, your new set of spectacular teeth will be optimally placed along the jawbone to provide you with all of the manifold benefits of Teeth Next Day®. Not only does this technology allow for extraordinary accuracy, but it reduces the release of radiation by almost 80 percent to help make sure your overall wellbeing is never put at risk.
More than Aesthetics: Function and Health
One significant benefit of Teeth Next Day® is that it provides you with a complete set of natural-looking teeth, but the advantages of the treatment extend far beyond the cosmetic. Tooth loss and extensive tooth decay that weaken your jaw strength and change the force of your bite, which can make chewing difficult and perhaps even painful. Your zirconia implant denture will help restore the power to your bite and will help correct misalignments that may cause your jaw to pop when it moves. Teeth Next Day® will also aid in strengthening the jawbone and will assist in preventing a wide range of dental care problems, which include periodontal disease and bone loss. Whereas other practices may have you spend thousands of dollars on a variety of separate dental treatments that provide questionable results, at Teeth Next Day® you attain a brand new smile through the affordable Teeth Next Day® solution.
IV Sedation: Comfort and Ease
To make the Teeth Next Day® treatment as relaxing and anxiety-free as possible, Teeth Next Day® offers IV sedation. Dr. Ajmo is one of the handful of South Florida dentists to be board certified in sedation therapy. Also known as "conscious sedation," IV sedation make sure you won't be bothered as the Teeth Next Day® team restores the vitality to your smile. The procedure will seem almost timeless and when complete you'll hardly be able to believe that it's already over. The patient is always the foremost priority; don't hesitate to let Dr. Ajmo and the Teeth Next Day® specialists know about any preferences or concerns you hold — the treatment will be tailored to your wants and needs.
Teeth Next Day®: Exclusively in Palm Beach Gardens, FL
Dr. Ajmo's Teeth Next Day® patients walk out with a strikingly transformed appearance and a drastically improved quality of life. You are encouraged to check out our gallery of absolutely miraculous results. If you're ready to embark on the journey towards a strong, healthy, and gorgeous smile, contact our Palm Beach Gardens, FL office to schedule your free and no-obligation consultation today!