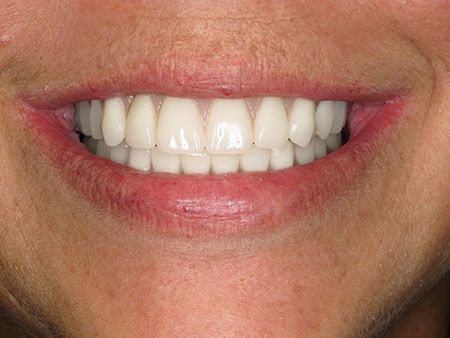 Dr. Jay Ajmo and his experienced and talented Teeth Next Day® team are thrilled to be able to provide the amazing Prettau® Zirconia Dental Implant Bridge to patients suffering from partial or complete tooth loss in the South Florida area. With the Teeth Next Day® treatment protocol, Dr. Ajmo consistently achieves truly impressive results for patients of the Teeth Next Day® in Palm Beach Gardens, FL. Prettau® Zirconia, by Zirkonzahn®, is an exceptionally durable material used for prosthetic dental restorations and that is also highly resistant to chipping, breakage, and staining. Prettau Zirconia bridges are monolithic, meaning that they are milled from one solid zirconia blank and as a result, their inherent strength, hardness, and beauty are unmatched by any imitation zirconia or other material used in implant-supported bridges.

The primary reason that Dr. Ajmo offers the Teeth Next Day treatment is that he genuinely believes that the future of total tooth replacement lies firmly in dental implant supported restorations because of the multitude of important advantages and benefits that they afford patients. He is proud to be able to completely and permanently improve the quality of his patients' lives and smiles with an implant supported treatment option that he can stand behind one hundred percent. Another reason that the Teeth Next Day® treatment is monumentally successful is that because it is the only time-tested and longitudinally studied zirconia dental prosthesis that has already been in use in European countries for over five years! The sample cases displayed on this page are actual Teeth Next Day® patients that were treated at Teeth Next Day® by Dr. Jay Ajmo with the amazing natural qualities of the Prettau Zirconia Dental Implant Bridge!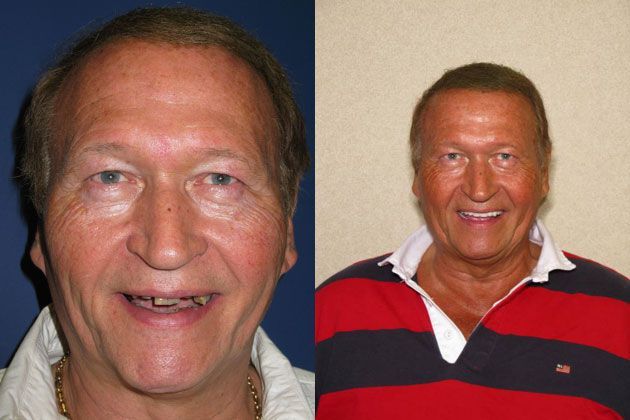 Teeth Next Day® exists to provide convenient and effective solutions to the seemingly endless cycle of treating dental problems, then retreating those same issues in the future. The Prettau Bridge offers the only permanent and fixed full-arch replacement option with a five-year longitudinal study to document its tremendous success as a dental implant supported full arch teeth replacement option. The implant-supported Prettau Zirconia Bridge is featured as the final restoration in the Teeth Next Day® teeth replacement protocol because it literally transforms the lives of patients that seek a permanent solution to their recurrent dental problems.
Missing any number of teeth can negatively affect many aspects of patients' lives, including in social and professional settings. Missing most or all of one's teeth can have profound deleterious effects on biting and chewing ability, overall oral health, and one's self-confidence in their smile and during their daily lives. The Prettau Zirconia Bridge can put an immediate end to the discomfort, inconvenience, and restrictions placed upon your lifestyle by your missing teeth or failing removable dental prosthesis. With the Prettau Dental Implant Bridge, all of your dental problems of yesterday are gone with Teeth Next Day®!
Contact Teeth Next Day® for Your Complimentary Consultation Today!
If you are missing many or all of your teeth on your upper, lower, or both arches, or if you are routinely let down by the performance of your removable dental prosthesis, then the Teeth Next Day® Dental Implant Bridge may be precisely the solution you need to permanently resolve your dental problems. The Teeth Next Day® treatment protocol offers numerous advantages and benefits over other types of removable dental prostheses currently available in the field of restorative dentistry. Dr. Ajmo and his dedicated staff at Teeth Next Day® in Palm Beach Gardens, FL understand that the decision to undergo teeth replacement treatment with the Teeth Next Day® protocol requires careful consideration and planning. As such, Dr. Ajmo offers complimentary and absolutely no-obligation informational consultations for current and prospective patients seeking a permanent solution to their recurring dental problems. If financing for treatment is a concern for interested candidates, our friendly and knowledgeable treatment coordinator will be happy to discuss the variety of available payment and financing solutions that we offer through our various relationships with premier healthcare financing institutions. If you are ready to put your dental problems permanently behind you, then contact Teeth Next Day® to schedule your complimentary, no-obligation Teeth Next Day® consultation with Dr. Jay Ajmo today!