Do you feel like your teeth are holding you back in your personal or professional life? Do you hate having your photograph taken? Teeth Next Day® can transform the appearance of your teeth and give you an enviable smile the next day.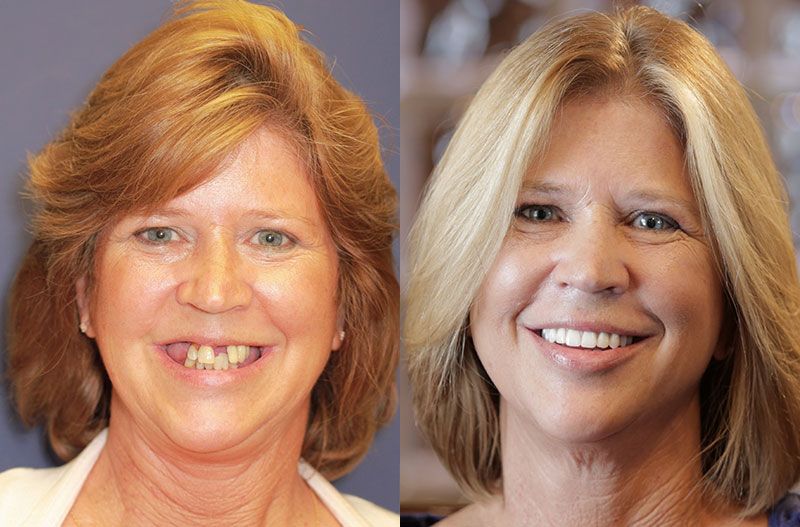 Using a revolutionary zirconia bridge, this solution is also the strongest and most natural tooth replacement procedure in dentistry today. Although most of us go to great lengths to preserve our natural teeth as long as possible, decay and damage is often an inevitable part of life. In some cases, teeth fall out of their own accord or require extraction.
Avoid the devastation of missing teeth and sub standard solutions
The impact of tooth loss can be devastating. Not only does it affect confidence and self-esteem, but it destroys the function of your teeth and your ability to chew food properly, so you aren't nourishing your body properly. It can even hinder your ability to digest food. While conventional replacements such as removable acrylic dentures are available, they often leave patients frustrated and unhappy. Teeth Next Day® resolves these issues and leaves you with a smile that you'll want to show off everywhere. You might be wondering how it's possible to transform your smile the next day. Keep reading to learn how this revolutionary treatment works.
Before We Start
Initially, all of the preparatory work for your new smile will take place.
The first aspect of your Teeth Next Day® process, we will use state of the art 3D CT scan technology to assess your mouth and determine your suitability for the procedure. This process will also involve assessing the quality and density of your jawbone for supporting the implants. Once we determine that you are a good candidate for the procedure, we will decide on the best placement of the dental implant and your new cosmetic zirconia bridge.
The First Day
Dr. Ajmo will provide anesthetic and IV sedation, so that Dr. Ajmo can perform any extractions or remove any bad dental work, before placing the implants into their designated places. The sedation will keep you totally relaxed and comfortable during your treatment, so you won't feel any discomfort or experience any anxiety.

While you are sedated, all of your failing teeth will be removed and dental implants will be placed. Models of the implants will be taken so that your provisional Teeth Next Day will be ready to fit on the implants.

You will then be able to go home, rest, and let your mouth recover before returning the next day.
The Next Day
On the second day of your treatment, you will be fitted with your provisional teeth. This will allow Dr. Ajmo to check that the size and fit are correct and comfortable and that the appearance meets your expectations before your permanent zirconia bridge is created.
In the meantime, you can wear your provisional smile which will look natural and beautiful, and restore the function of your teeth while your implants continue to heal. You really will have a full, beaming smile the next day!
Around three months later, your permanent zirconia bridge will be ready to be fitted. Dr. Ajmo will perform the treatment quickly and simply, leaving you with a gorgeous and functional smile that will look and feel like real teeth, even better.
Don't be afraid to smile for a moment longer. Restore your confidence and rejuvenate your life with Teeth Next Day®
The only cosmetic dental surgeon in South Florida with the credentials, skill, and experience to perform Teeth Next Day®, Dr. Ajmo is dedicated to helping his patients achieve a functional and beautiful smile.
If you have further questions about the procedure to obtain Teeth Next Day®, or if you would like to schedule an appointment with Dr. Ajmo, please contact our offices today at 561-627-8666.