Do you feel self-conscious about your smile? Do your teeth hurt when you eat? You're not alone. In a bid to improve their confidence and restore their self-esteem, more and more people are turning to Teeth Next Day® - the fastest, highest quality smile transformation in the U.S.

Our patients are our priority, and we believe you should be as informed as possible about your treatment options. During your consultation, we will discuss your treatment goals and expectations, as well as any of your concerns. In the meantime, we have compiled a list of frequently asked questions from our patients and answered them here for you.
What is the Teeth Next Day®?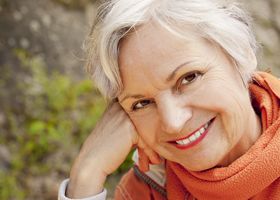 Teeth Next Day® is a permanent, implant-supported dental solution that replaces and restores failing missing teeth in just one surgery.

You can walk into our office wearing complete dentures and in just one day, we can give you a complete set of beautiful teeth permanently attached to dental implants that you NEVER TAKE OUT.

We offer full arches of permanent replacement teeth, which are secured using American made dental implants made from biocompatible titanium.

The number of dental implants you require will depend upon the location of your arch, and the quantity of bone you have remaining.

However, the design can support a full arch on as little as four to six implants, rather than one implant per tooth.
The Teeth Next Day® implant bridge is supported by five to six titanium dental implants, depending on the location of the teeth to be replaced. The implants physically and permanently integrate with the bone tissue of the jaw through a process known as osseointegration. Dental implants have an overall and long-term success rate of approximately 95–98 percent. Oral surgery for placement of implants is performed in, our state of the art dental facility with all of the amenities required for safe, sterile, and optimal dental implant surgery and restoration.
What are the advantages of Teeth Next Day® over conventional dental implants?
There are three key advantages that Teeth Next Day® has over dental implants.
No need to wait! Transform your confidence and appearance the very next day.
One of the main reasons that patients are choosing Teeth Next Day® is the speed with which they can achieve their new smile. When you receive conventional dental implants, you will have temporary crowns in place for six months while the implants integrate with your jaw bone. However, with Teeth Next Day®, you will be fitted with your beautiful, dazzling prosthetic teeth just as soon as your implants are in place.
Strength and beauty combined
While conventional implants rely on crowns made of acrylic, plastic or porcelain, Teeth Next Day® uses the latest innovation in prosthetic teeth –zirconia. Zirconia is the strongest and most naturally aesthetic material used in dentistry. Zirconia is more robust than your natural teeth. No need to worry about chips or cracks.
Absolutely Beautiful Esthetics. No yellowing or discoloration
It is also stain resistant and will maintain its color over time. In fact, it is so resilient that many patients find that not only can zirconia prostheses last a lifetime, but they look just as stunning as they did when you first received them.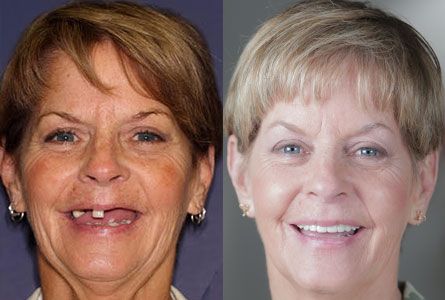 Am I a suitable candidate for Teeth Next Day®?
Are you wearing removable dentures or partials to replace missing teeth that you are unhappy with? Have you just been told that you require multiple extractions? Or have you been living with failing teeth and ongoing dental problems for some time and are desperate to restore your confidence and smile again?
Whatever your reasons for needing Teeth Next Day®, we will be happy to assist you. However, before we approve any patient we need to assess whether it is the right treatment for your needs and goals. In some cases, associated procedures are necessary such as bone grafts, in order to successfully receive your Teeth Next Day®.
Feel safe, reassured and ready to show off your new smile after your consultation appointment
During your consultation appointment, Dr. Ajmo will conduct a thorough examination of your teeth and mouth, and speak with you about your dental and overall health and wellbeing. We'll help you understand the procedure and what you can expect. We will answer all of your questions and concerns, so you can be sure you're making the best decision toward getting a healthy smile and a whole new start at enjoying your life to the fullest.
How long will it take me to recover from Teeth Next Day®?
We will offer you our full support as you recover from your Teeth Next Day® procedure. Recovery periods vary from person to person, but we will ensure that you have the medications and aftercare advice necessary to help you make the fastest, healthiest recovery. Most patients are relaxing at home for a few days and are quickly back to their normal routines. ​​​​​​​
Dr. Ajmo will give you specific instructions for your aftercare, including avoiding smoking, excessive alcohol, and drugs, as these will slow the healing process and could cause complications. They can also cause your implants to fail. It is essential that you follow Dr. Ajmo's instructions precisely if you would like to achieve a straightforward recovery that is as comfortable as possible.
Will the Teeth Next Day® Procedure Hurt?
All Teeth Next Day® procedures are performed using anesthetic and IV sedation, which ensures that the patient feels no pain or awareness of the surgery. This makes it suitable for even the most anxious of patients.
Because we administer long lasting analgesic painkillers through the IV line, patients leave our office with absolutely no pain or discomfort. Many patients don't need any painkillers at all. Some patients choose to take a prescribed analgesic the next day or two and don't need it after that.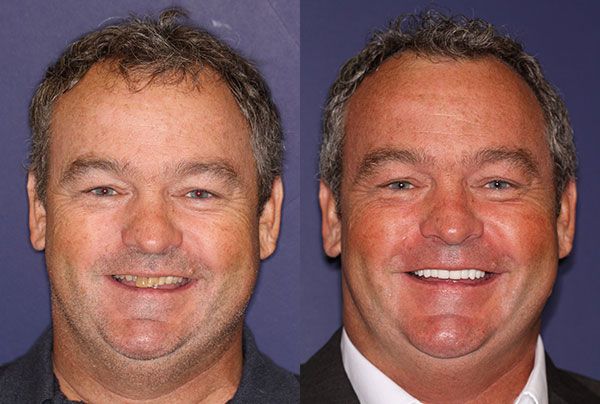 Don't live with the embarrassment of missing teeth any longer. Restore your confidence and revitalize your life with Teeth Next Day®.
Whether you are living with a dental prosthesis for missing teeth that just isn't working for you, or you are looking for a solution for failing or missing teeth for the first time, Teeth Next Day® is the very best investment you can make in your dental future.
Combining the reliability and success rate of dental implants with the resilience and esthetic beauty of zirconia, Teeth Next Day® can transform the way you look and feel the next day.
Dr. Ajmo is the only cosmetic Board Certified Dental Implant Surgeon in South Florida with the credentials, skill, and experience to perform Teeth Next Day®. We perform the entire procedure in our leading edge facility, so you don't have to visit multiple offices to have treatment completed. Don't trust anyone else with your smile makeover, make an appointment with him today and start your journey to a happier, more confident you at 561-627-8666.