How Teeth Next Day® Will Improve Your Life!
Many patients who suffer from missing teeth or major dental problems come to realize they are self-conscious about their appearance and may choose to avoid social or professional situations to avoid showing their teeth.

Over and over again, we see people who want to be rid of the pain & suffering they experience from bad teeth and poor dental health. They want to eat again and enjoy a nice meal without pain or embarrassment. They want to be able to look someone in the eye and smile with confidence. They want to meet new people or get close to their friends and loved ones without the shame of an unhealthy mouth.
Teeth Next Day® is a revolutionary solution for people who are struggling with poor dental health, have failing dental work or are missing multiple teeth. Tooth loss not only affects your ability to eat, drink and speak properly, but it can also affect your self-esteem and your relationships in life.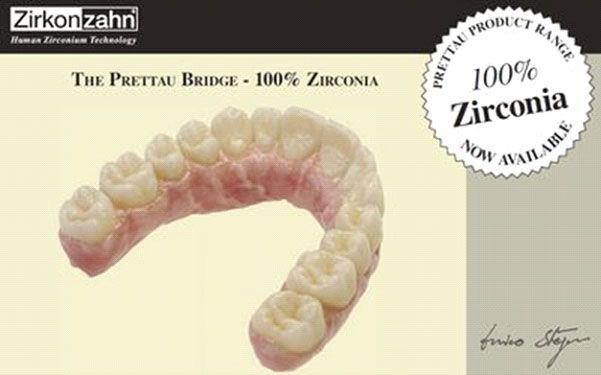 Complete Care in One State-Of-The-Art Facility
Our unique leading edge facility is designed to surgically place and restore dental implants in one location, so you don't have to visit multiple offices to have your treatment completed. Our proven techniques take less time than many other dental implant procedures, so there's less swelling, less discomfort and faster healing.
Our professional team and doctors are highly trained and skilled in delivering Teeth Next Day® procedures to our patients. We're committed to delivering the highest standard of dental implant procedures with your total comfort and satisfaction in mind.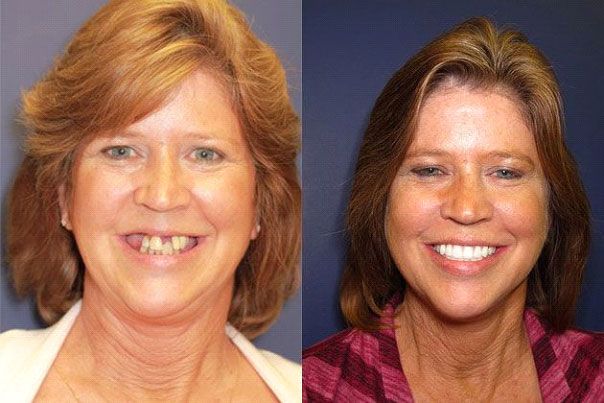 Permanent Bridge is Zirconia, not Acrylic Like Most Implant Centers
Acrylic bridges used in most implant centers have a tendency to discolor, crack and break over time. Teeth Next Day® permanent restorations are made of Zirconia, the strongest tooth colored material used in modern dentistry. Zirconia will never stain, chip, crack or break, so your smile will stay bright and healthy for years.
Superior Function and Strength
While there are several options available for patients with missing teeth, the Zirconia Implant Bridge is proven to be the best. This bridge is created from a solid block of Prettau® Zirconia, considered to be the strongest material used in dentistry today and 100% biocompatible with the human body.

​​​​​​​Securely attached to your dental implants, your beautiful new bridge will never move or slip out of place. Eat the foods you love and never worry again about loose or slipping dentures.
Naturally Beautiful Esthetics
Offering the esthetic beauty of porcelain, the durable Zirconia Implant Bridge will not chip or fracture, and is naturally resistant to stains and odors.

​​​​​​​Custom designed to complement your unique facial features and permanently attached to your dental implants, the Zirconia Implant Bridge will make your smile look incredible!

A Permanent Teeth Replacement Solution
The leading edge Teeth Next Day® Zirconia Implant Bridge offers a permanent solution to failing and missing teeth. The Zirconia Implant Bridge is securely attached to a series of dental implants and never needs to be taken out by the patient. It will never chip, crack or stain and looks like real teeth, so you can smile with confidence and live your life to the fullest. Say goodbye to the frustration and embarrassment of ongoing dental problems, toothaches, bleeding gums and an unattractive smile. Learn to smile again with Teeth Next Day®!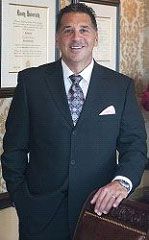 Highly Experienced Doctor and Team
Jay L. Ajmo DDS, DABOI, DICOI
Certifications & Certifications
Doctor of Dental Surgery, Emory University School of Dentistry,1986

Board Certified, American Board of Oral Implantologists

Diplomate Certified, International Congress of Oral Implantologists

Diplomate Certified, American Dental Implant Association

Mastership, Misch International Implant Institute

Masters, Rosenthal Institute for Cosmetic Dentistry

Member, American Academy of Cosmetic Dentistry

Member, American Society of Dental Anesthesiologists

​​​​​Intravenous (IV) Sedation trained - Albert Einstein College of Medicine
Is Teeth Next Day® The Right Solution For You?
Have you been suffering with failing or missing teeth or struggling with major dental problems? Are bad teeth affecting your work or personal life? Is an unattractive smile holding you back in your relationships with friends or loved ones? Is poor oral health affecting your overall health and well-being?
If you answered 'Yes' to any of these questions, Teeth Next Day® may be right for you. If you are facing major restorative dental work, or have tried other options that failed, Call Us Today for a Complimentary Consultation 561-627-8666.