Jay L. Ajmo, D.D.S., P.A.
Dr. Jay Ajmo's Palm Beach Gardens, FL practice is focused on providing dental implant surgery, dental implant restoration, full mouth reconstruction, smile makeovers, and performing complete dental reconstruction under IV Sedation. Dr. Ajmo comprehends that his patients are looking for a dentist they can trust with their smile and that knows that your oral health, and your appearance, is important to you. Patients across South Florida and the United States choose Dr. Ajmo for his in-depth expertise and also for the highest level of care that he invariably invests in each of his patients.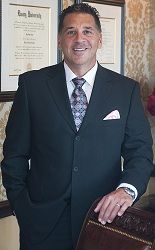 Dr. Ajmo is the exclusive provider of the Teeth Next Day® Zirconia Implant Bridge and is the most highly trained cosmetic, implant, and restorative dentists in South Florida. For over 30 years Dr. Ajmo has been restoring much more than just teeth and smiles. Since becoming a dentist, Dr. Ajmo has received numerous credentials from leading institutions in modern dentistry for his dedication to dental excellence and his uncompromising dedication to the satisfaction and improved oral health of his Southern Florida patients. His scholastic and professional achievements in dentistry include:
Doctor of Dental Surgery, Emory University School of Dentistry,1986

Board Certified, American Board of Oral Implantologists

Diplomate Certified, International Congress of Oral Implantologists

Diplomate Certified, American Dental Implant Association

Mastership, Misch International Implant Institute

Masters, Rosenthal Institute for Cosmetic Dentistry

Member, American Academy of Cosmetic Dentistry

Member, American Society of Dental Anesthesiologists

Intravenous (IV) Sedation trained - Albert Einstein College of Medicine
In Dr. Ajmo's own words," Each patient's comfort and satisfaction is our top priority." As one of the only cosmetic and implant dentists Certified in IV Sedation in the South Florida area, Dr. Ajmo is able to help patients with dental-related anxiety to overcome their fears and receive the treatments that they need for the smile they deserve. Dr. Ajmo seeks to provide individualized treatment specifically and uniquely tailored to address each patient's clinical needs and goals through impeccable dental care. During your first visit, you will meet personally with Dr. Ajmo to discuss your questions, concerns, oral health goals, and treatment expectations. Dr. Ajmo and his team endeavors to ensure that all patients are well informed and comfortable throughout the duration of their time under his care.
Amy Whitby, C.D.A., Office Administrator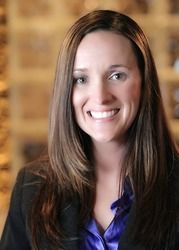 Amy supervises all team members and coordinates office flow. Amy started her career in Oral Surgery in 1999. She has an Anesthesia Assisting Certification from the A.A.O.M.S that she frequently updates to stay current. She joined Teeth Next Day® in 2008 and then spent 10 days alongside Dr. Ajmo at Albert Einstein College of Medicine in New York training in IV Sedation.
Amy attends numerous continuing education courses throughout the year to be well versed on all protocols and procedures. She is the concierge for patients undergoing full mouth reconstruction, implant placement, restoration as well as smile makeovers. She often assists the doctor in undergoing IV Sedation.
Amy's passion for her work is displayed by the individual focus on meeting our patients' comfort and needs. She feels very fulfilled when she is able to take a fearful patient with complex dental issues and help transform them into the confident rejuvenated person they deserve to be!. She is happily married with one daughter. In her spare time, she enjoys cooking; reading, outdoor activities and her German Shepherd, Moana!
Elisabeth Johnson, Treatment Coordinator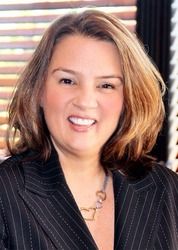 As Treatment Coordinator, Elisabeth's primary role is to educate patients in understanding their treatment plans and helping them make well-informed decisions. She feels working in a dental practice is very personal and believes the best part of her job is hearing what kind of a difference we make in peoples' lives. Elisabeth strives to ensure our primary purpose of helping our patients achieve and maintain a beautiful healthy smile.
Elisabeth is a Florida native and has her Associate of Science degree from Palm Beach State College. She began her career in Oral Surgery in 1999 and after realizing her passion for dentistry, she began work in the general dentistry field in 2004. She joined Teeth Next Day® in 2012 and takes great pride in total patient care. In her spare time, Elisabeth enjoys spending time with her family and cooking and baking.
Wendi Ferguson- Patient Coordinator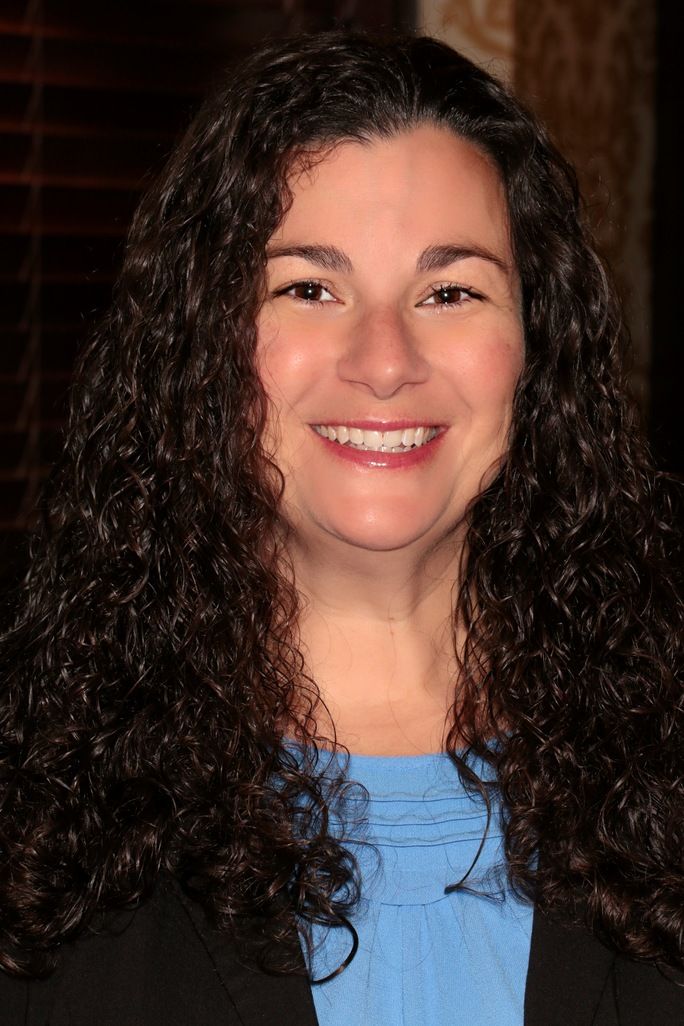 The first smiling face to greet you at Teeth Next Day® is Wendi. As a Patient Coordinator, she helps keep the office running smoothly with her reception, clerical, billing and dental knowledge, and duties. Wendi enjoys interacting with each and every patient who walks through the door and takes pride in making them feel comfortable when they arrive for their appointment.
Wendi has 21 years of dental experience. She has her expanded duties and is a Certified Dental Assistant. Prior to joining our team, Wendi spent 7 years as a surgical assistant performing full mouth reconstructions and dental implant procedures. This knowledge proves to be very helpful with patients in answering all questions presented to her. "My main goal is to educate and help ease our patients' minds"

Wendi is happily married with two children. She enjoys spending time with family and friends.
Adriana Flores, Registered Dental Hygienist
Adriana Flores graduated Palm Beach State College in 2009 with her Associate's degree in Dental Hygiene. She is currently in the processes of obtaining her Bachelor's degree in Health management. As a Dental Hhygienist, she is highly trained in Preventive dentistry, Cosmetic dentistry, as well as treating Periodontal Disease. Her passion is educating patients about their oral health and its connection to total body health. She takes her time to get to know each patient and focuses on their personal dental needs.
As a child, Adriana was thought the importance of dental health and prevention. She loved visits to her family dentist which influenced her choice to seek a career in dentistry. She feels fortunate to have had preventive dentistry growing up and knows not everyone had the same opportunities. She also understands most people fear the dentist, so she does everything possible to make your visit with her a great experience.
On her off time, you can find Adriana relaxing with her family, and friends.
Jennifer Kendall, Registered Dental Hygienist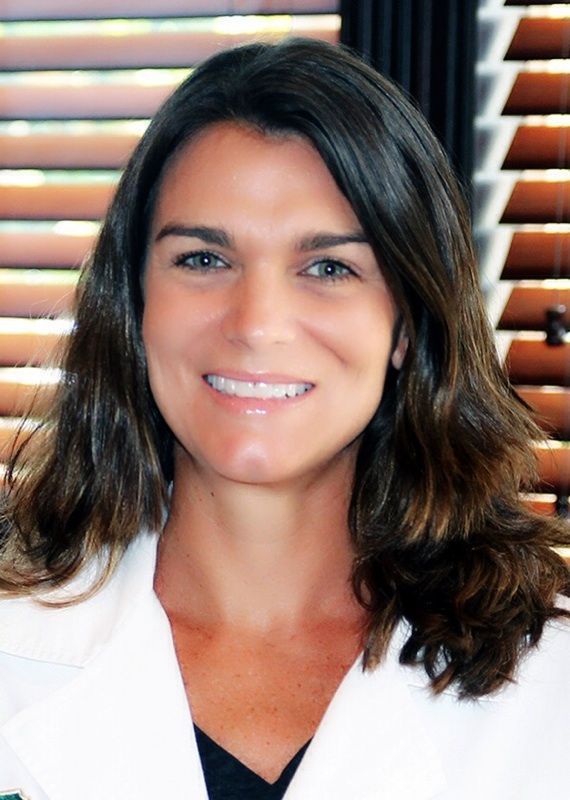 Jennifer comes from a family of dentistry. Her father is a dentist and her mother is a dental hygienist which is why she has such a passion for her patients and takes pride in treating them with the best care possible! She has been a registered Dental Hygienist for 15 years, having graduated from Dental Hygiene school in Tallahassee, Florida. Jennifer has been working with Dr. Ajmo since 2002. She started as a full-time hygienist and after having her second daughter, decided to practice part-time. Dental hygiene fuels her desire to provide vital Periodontal & Preventive services to our patients. Jennifer feels a healthy mouth is important to be an overall healthy person.
When not caring for her patients, Jennifer takes pleasure in spending quality time with her 2 daughters and husband enjoying family time, traveling, and boating.
Stephany Johnson, Expanded Duties, Certified Dental Assistant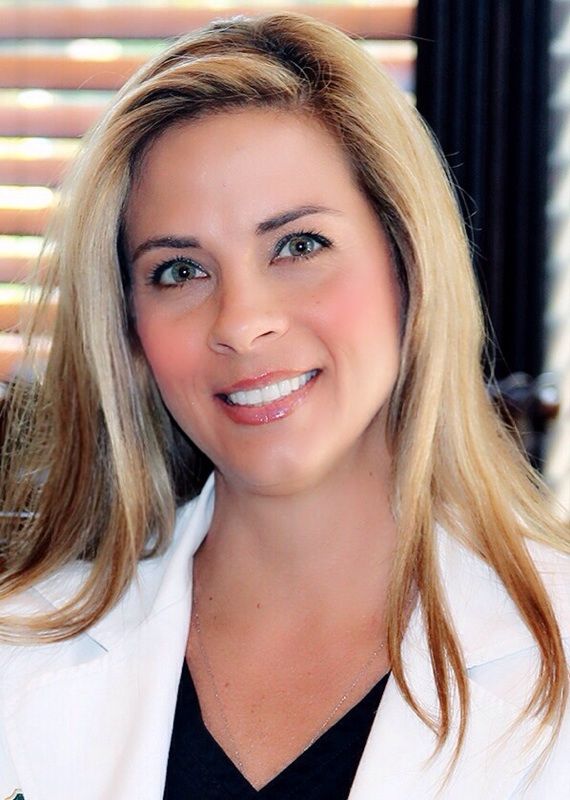 With 22 years' experience in the dental field, Stephany has been the lead assistant here at Teeth Next Day® since 2012. A desire to master the latest advancements in dental care and technology are what first attracted her to join our practice. Stephany's chief responsibility is assuring every patient's visit is flawless. She strives to build strong relationships with her patients and finds their trust extremely meaningful and rewarding. Stephany loves implant surgery and has been professionally trained in IV Sedation to ensure our patients are always kept comfortable. She loves seeing the transformation in patients' lives with our beautiful cosmetics.
Bricey, Expanded Duties, Certified Dental Assistant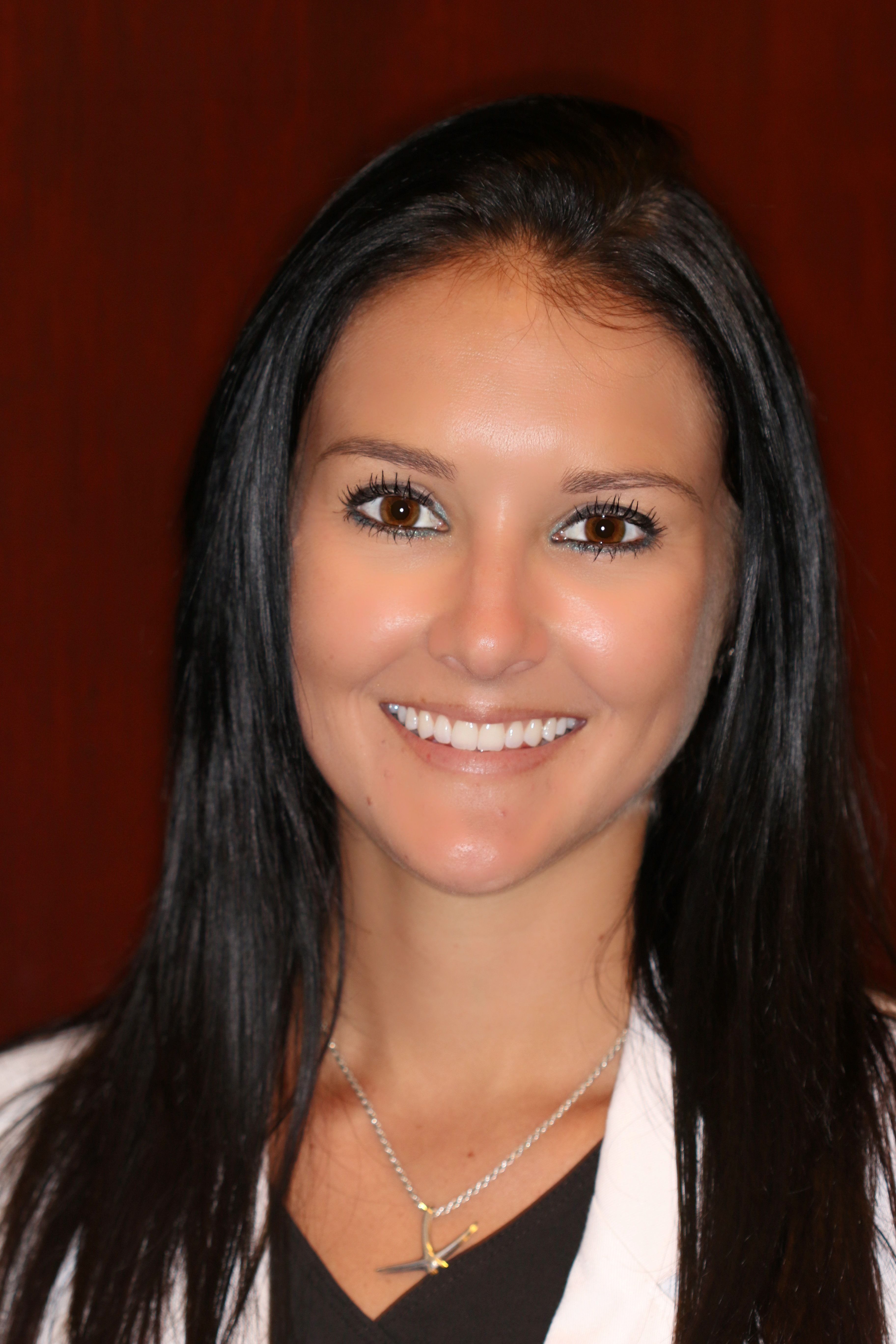 She has over 5 years of dental assisting experience, primarily in Endodontics and General Dentistry. Bricey is CDA with Expanded Duties. Teeth Next Day® stood out to her because of the high volume of advanced dental care we offer. She is quickly becoming proficient at assisting with full mouth reconstruction, cosmetic dentistry, and implant placement. Bricey's main goal is the satisfaction of every patient. Her interaction with patients is spectacular and she believes everyone deserves to feel beautiful and well cared for. When Bricey is your assistant, you are guaranteed an amazing experience.
In her free time, she loves the outdoors, which includes kayaking with her doggies, camping, and biking through Palm Beach Gardens nature trails.
Contact Teeth Next Day® Total Replacement Solution
If you are missing some or all of your teeth or you have extensive dental problems that are adversely affecting your life, then Dr. Jay Ajmo has a remarkable solution for you. Forget root canals, crowns, and removable dental prostheses to resolve oral health issues. If you already suffer from extensive or complete tooth loss, then Dr. Ajmo urges you to consider where your oral health will most likely be in one, three or even five years from now. The Teeth Next Day Dental Implant Bridge provides a permanent and fixed (non-removable) teeth replacement option that combines leading-edge dental technology with the most proven and efficient dental techniques currently available in contemporary dentistry. This treatment protocol is designed to be the ultimate in dental implant supported full arch teeth replacement solutions for advanced dental disease and tooth loss. Dental implants provide an unrivaled level of strength and stability for the stunningly beautiful and durable Prettau Zirconia bridges that offer a variety of important oral health benefits. Simply contact the Teeth Next Day® to schedule your complimentary and no-obligation Teeth Next Day Dental Implant Bridge consultation with Dr. Jay Ajmo in Palm Beach Gardens, FL today!
CALL TODAY FOR YOUR
Complimentary Consultation Or 2nd Opinion

Includes:
Meet our Team

Digital Panoramic X-Ray

Comprehensive Examination

Private Consultation with the Doctor ($300 Value)
Call Today
To Schedule Your Appointment​​​​​​​


​​​​​​​561-448-9800​​​​​​​