At Teeth Next Day® in Palm Beach Gardens, FL, we understand that the decision to replace your missing or failing teeth or your ill-fitting or obsolete removable dental prosthesis with the remarkable Prettau® Zirconia Bridge from the Teeth Next Day® treatment protocol is an immensely important one to consider. Our staff believes that all of our current and prospective patients should have access to the dental treatments that they need and easy and convenient financing to help them pay for their treatments. To this end, Dr. Jay Ajmo is pleased to offer affordable patient financing for the Teeth Next Day® Dental Implant Bridge through the leader in dental and healthcare financing solutions, CareCredit®. The Prettau Zirconia Dental Implant Bridge is designed to be a permanent and healthful solution to the recurring and seemingly endless dental problems plaguing patients missing most or all of their teeth, or those that are unsatisfied with their current dental prosthesis. Our relationships with various financial providers allows us to help our patients obtain financing with different interest rate options, including a no interest* option. Read on to learn more about our available payment and financing options at Teeth Next Day® in Palm Beach Gardens, FL.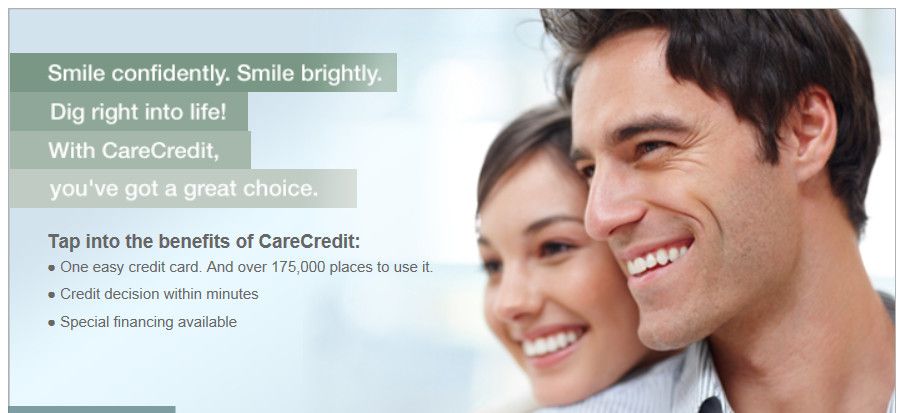 Healthcare financing through CareCredit® allows patients to receive the care that they need without the burden of paying for it all at once. With CareCredit, dental and healthcare providers can select from a variety of financing options to decide which they prefer to offer their patients. Patients can enjoy flexible and convenient payment options and can take advantage of low monthly payments and low or no interest* promotional financing. Simply pay off your balance within the agreed upon time period and you'll pay no interest! There is no need to reapply for additional treatments, as CareCredit functions just like any other revolving line of credit.
Contact Dr. Ajmo for Your Teeth Next Day® Consultation
If you are missing most or all of your natural teeth, or if you are unsatisfied with your current dental prosthesis then the Teeth Next Day® Prettau Dental Implant Bridge may be just what you need to put a permanent end to your recurring dental problems. Removable dentures and partial bridges can become worn and can lead to progressively worse fitment over time which can cause sores and pressure points in the mouth. The Teeth Next Day Implant Bridge is designed to be a permanent, non-removable replacement option for missing teeth or failing removable restorations. If you would like to learn more about the Teeth Next Day® treatment protocol or if you would simply like more information regarding available financing options, then contact Teeth Next Day® to schedule your own complimentary consultation with Dr. Jay Ajmo today!